Announcing another of the special collaborations with our friends to celebrate VIETTI's 70th anniversary, we came together with our neighbours on the banks of Lake Maggiore, the historic brand Herno. VIETTI and Herno's histories intertwine, starting each of our stories in Italy at the same time and we have celebrated our successes and grown together over the decades, as well as recognised each other's shared values and passion for the nature and culture of our territory, as well as the innovation and craft that we admire in clothing that provides true luxury to our community.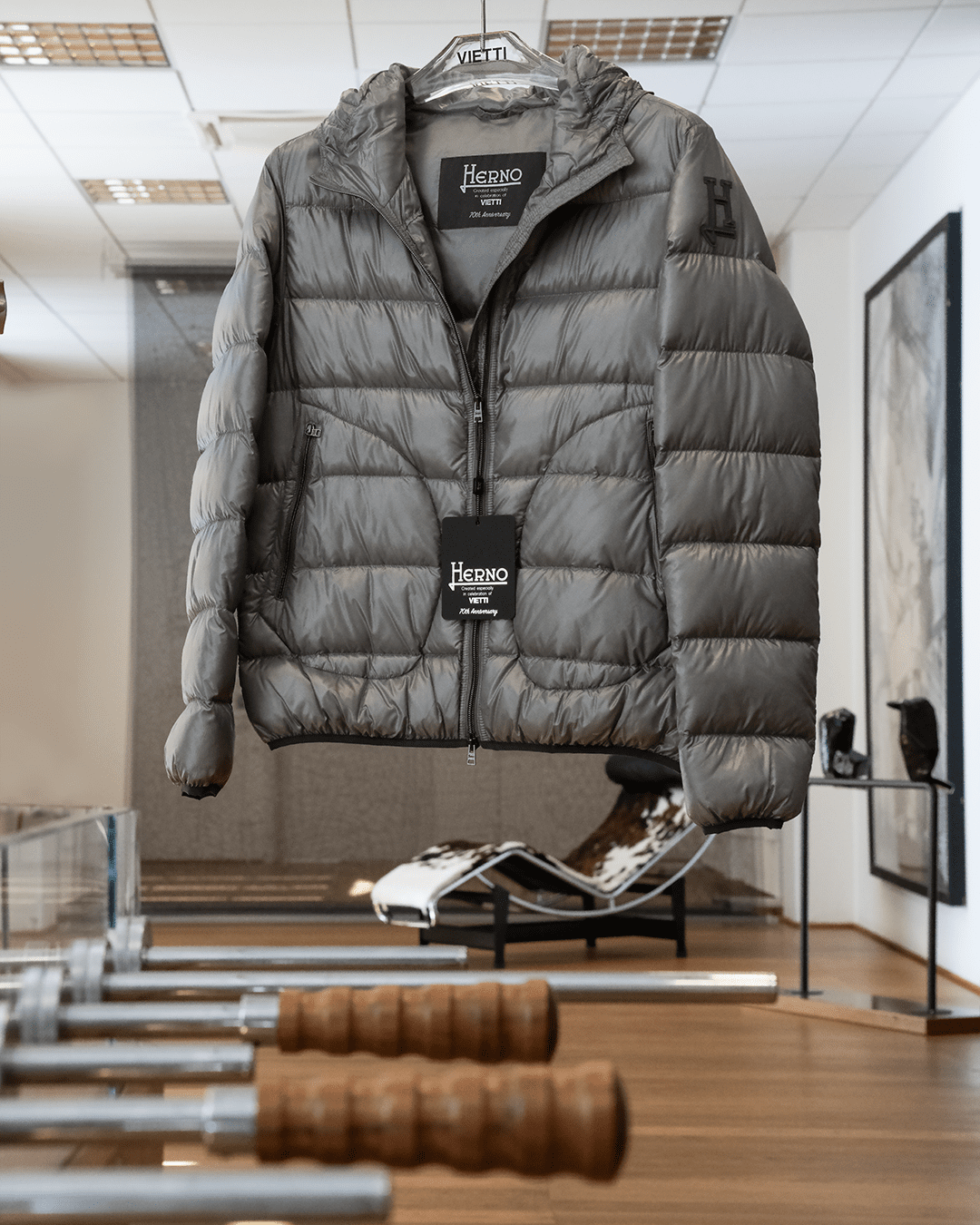 Herno represents the innovative nature of the culture of the residents on Lake Maggiore. In a post-war era of change and excitement, the company was founded on the principles of new technology in textile and design, making the best raincoats in a time when there were no waterproof materials. By pushing forward in fabric development and balancing the principles of luxury and performance, Herno have been at the forefront of their game throughout their history.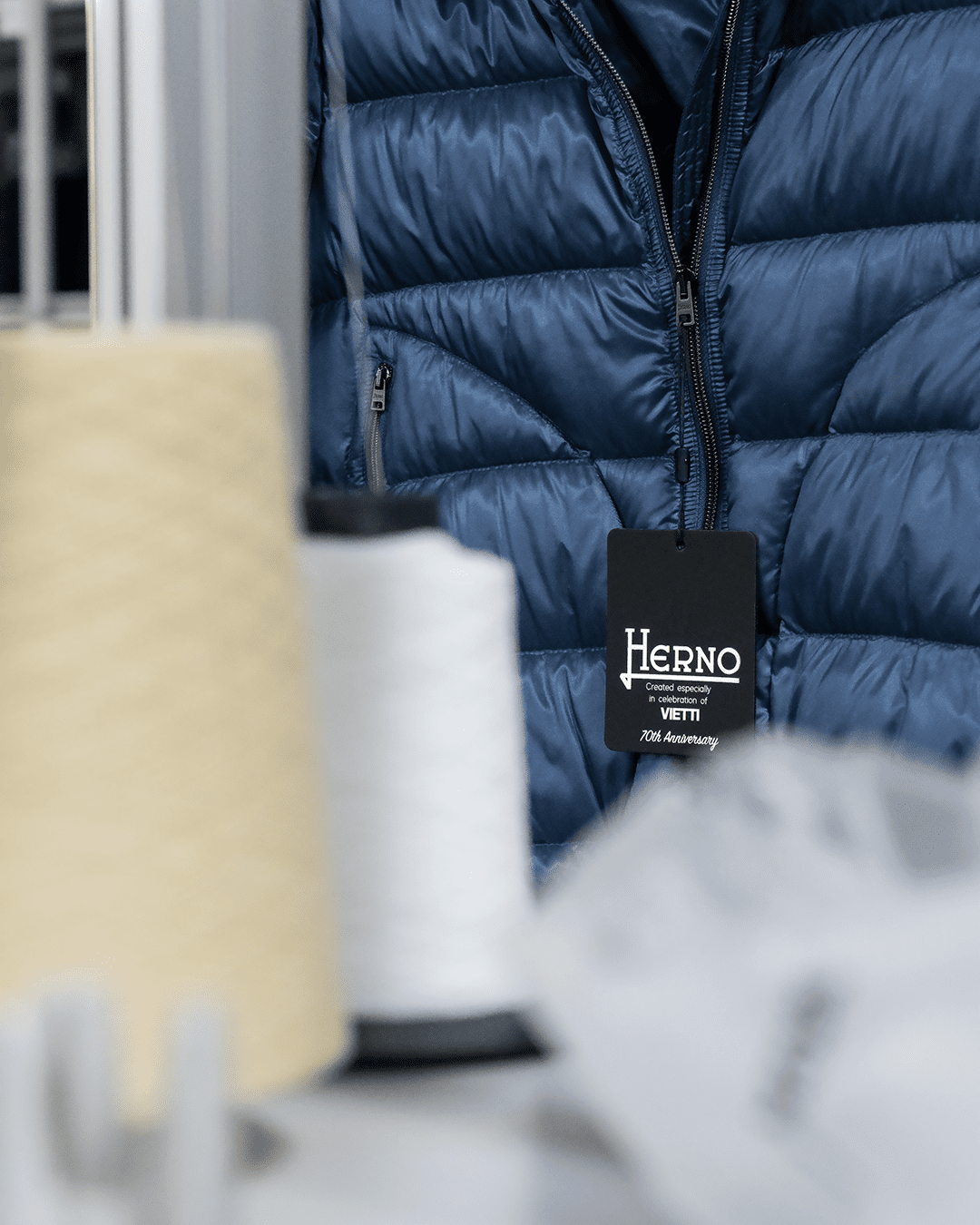 In search of inspiration for our collaboration, we went into the Herno's archive and selected one of their earliest light down jackets. This jacket has been one of the pillars that their brand was built and is recognised around the world for its comfort and quality. To add a symbol of pride in their historic identity we included their H insignia on the sleeve. In selecting the colours we decided to utilise three classic colours for Herno, a subtle grey and navy and then their signature orange colour.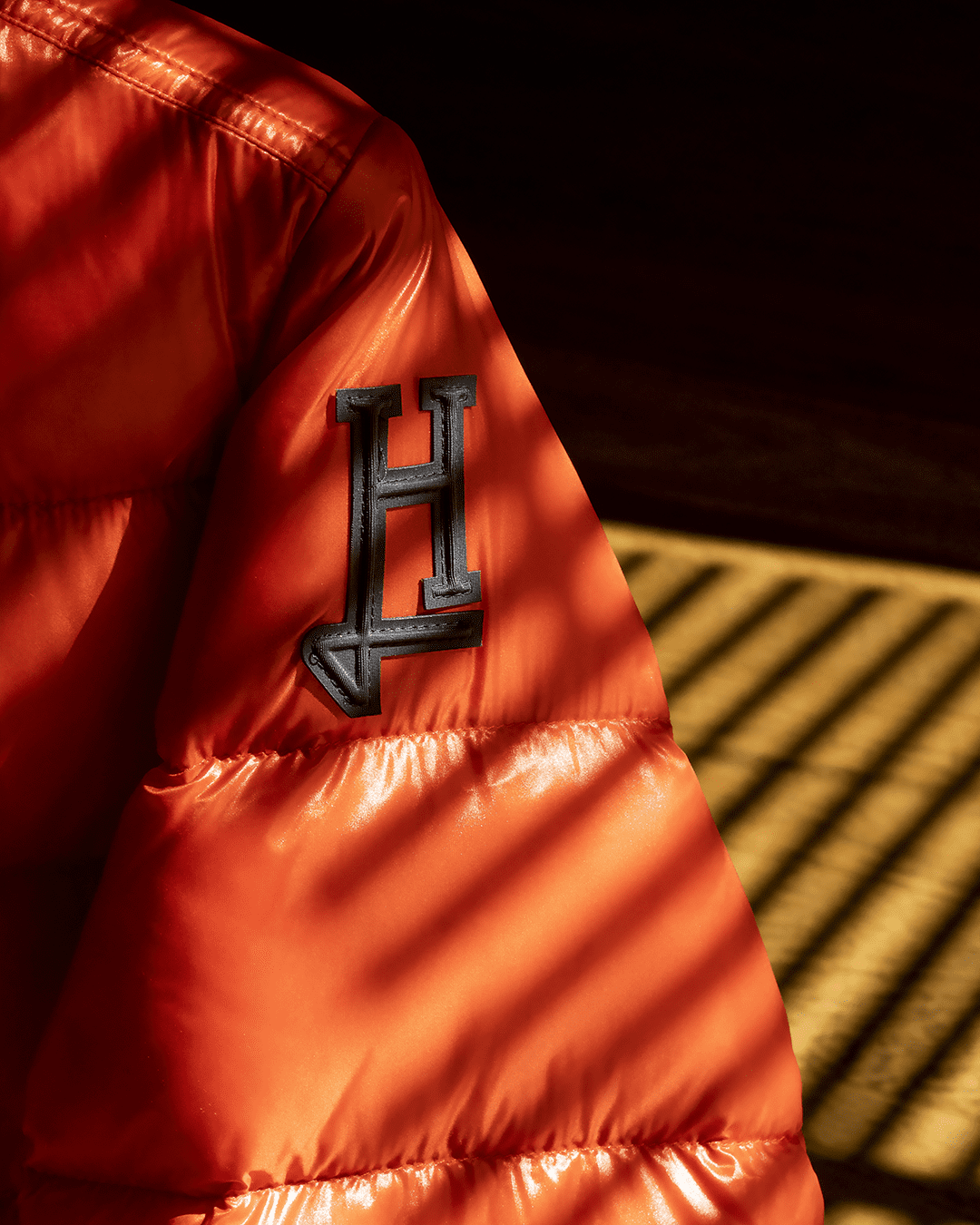 The beauty of Herno's jackets is that they are built to last, and that is their legacy. With luxury and performance at their core, you will appreciate the comfort and protection provided by their products for years to come. In looking back over the 7 decades of VIETTI we recognise how they share our love and passion for our home territory, for luxury and for providing our communities with quality and the reassurance of well-made and expertly designed products. We look forward to a bright future alongside Herno on the banks of Lake Maggiore.