Per celebrare il 70° anniversario di VIETTI, abbiamo pensato di creare delle collaborazioni esclusive con brand che condividono i nostri valori.Pur non dimenticandoci del passato e della nostra storia, guardiamo al futuro, identificando aziende che seguono il nostro stesso percorso con l'obiettivo di essere sempre al passo con i cambiamenti del mondo e del fashion system.And Wander rappresenta per noi un nuovo modo di pensare, che unisce performance e stile fornendo entrambe queste qualità ai clienti.La nostra community ha da sempre dato importanza alla natura, apprezzando la bellezza della terra e del territorio, non solo sulle rive del Lago Maggiore, dove VIETTI è nata, ma anche nel resto del mondo. And Wander, forte dei suoi sostenitori, sa apprezzare questo più di chiunque altro; comprendendo e soddisfando la richiesta di abiti tecnici che possano accompagnare chiunque alla scoperta del mondo, permettendogli di viverlo al meglio.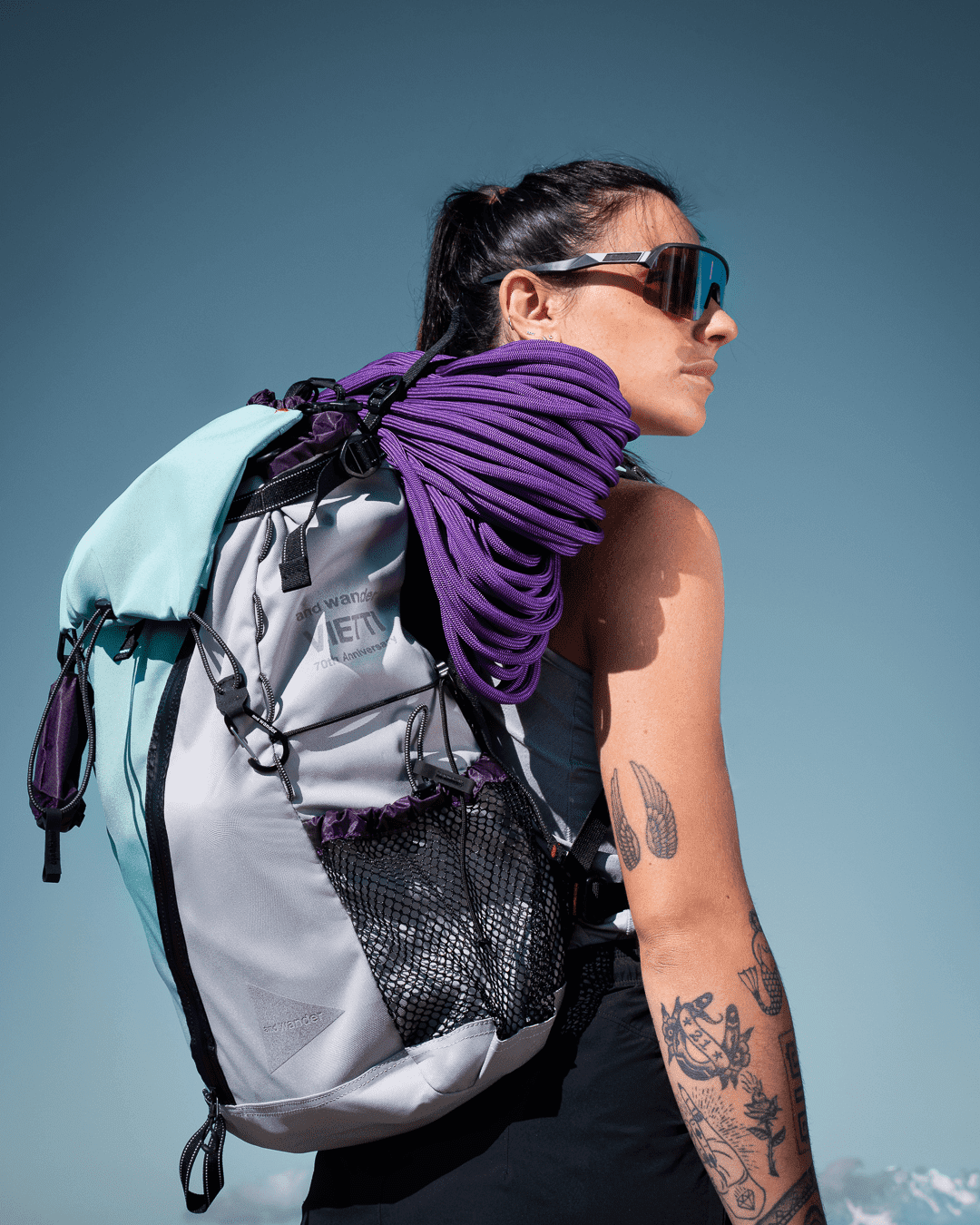 Per questa collaborazione, abbiamo deciso di lavorare insieme per creare un'esclusiva colorazione di l'iconico zaino di And Wander.Disegnato in Giappone, è dotato di caratteristiche che lo rendono pratico e funzionale: una zip diagonale permette il pieno accesso dello zaino quando aperto, le sue capienti tasche sono perfette per organizzarne il contenuto, nonché veloci da raggiungere proprio quando ne hai bisogno.Il tessuto ripstop è leggero e resistente a qualsiasi condizione atmosferica, mentre il logo funge da riflettente in situazioni di scarsa luce, dando una leggera visibilità.Non mancano cinghie e passanti dal design discreto ma funzionale, per non perdere nulla di quello che hai con te.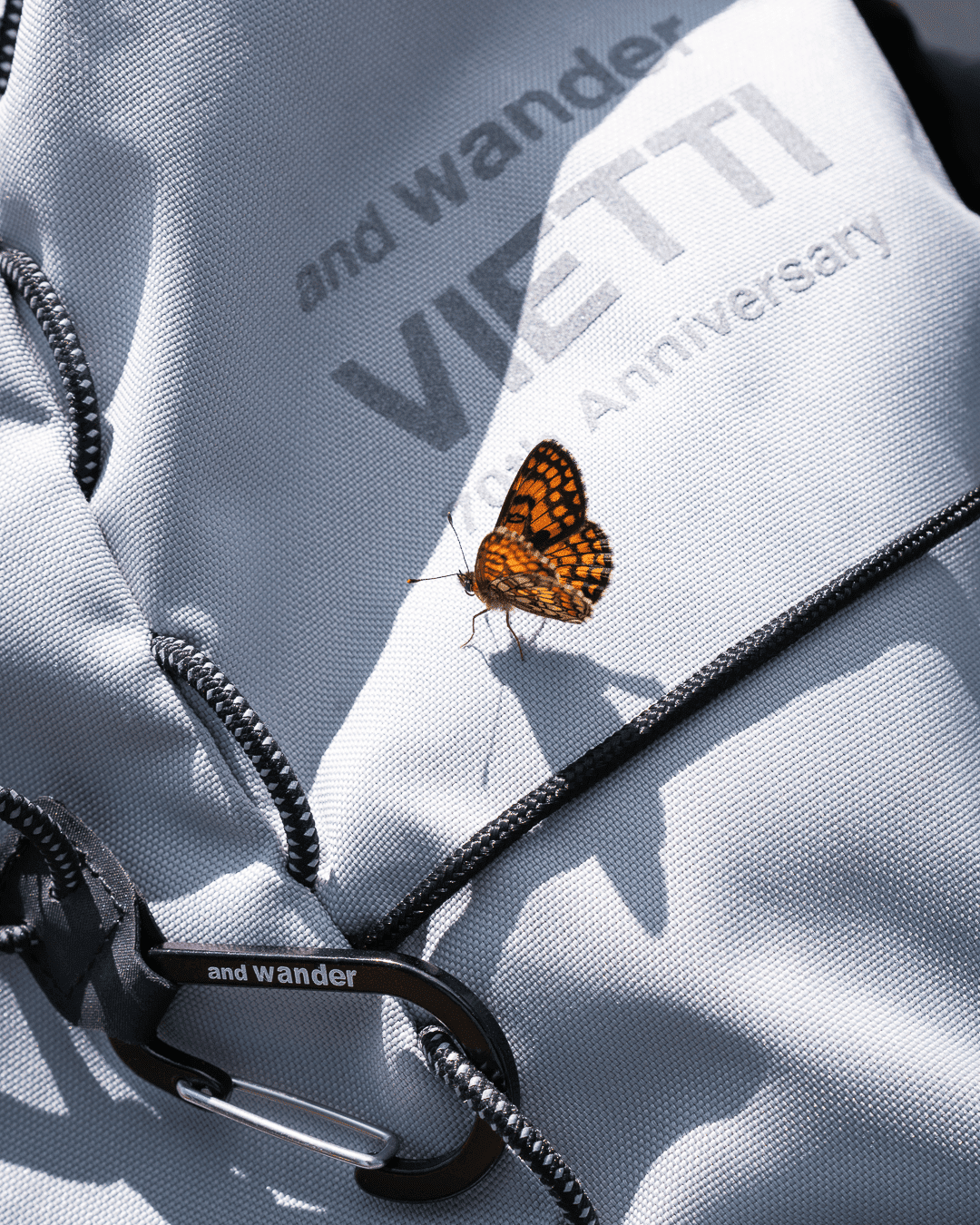 Per quanto riguarda la speciale selezione di colori, abbiamo cercato l'ispirazione in ciò che VIETTI e And Wander condividono nei territori a loro circostanti.Per il corpo dello zaino, abbiamo pensato a colori che potessero essere in grado di catturare in primis la forza delle montagne che incorniciano il Lago Maggiore senza però tralasciare la sua acqua che, con il suo meraviglioso colore, dà vita a tutto ciò che circonda la nostra regione.A completare la triade di colori ci pensa un viola sgargiante che richiama le azalee in fiore presenti nei famosi giardini nobili, che sono da tempo meta ambita di turisti provenienti da tutto il mondo.La vividezza che contraddistingue i panorami ammirabili dal Lago Maggiore è racchiusa nella praticità ed innovazione di questo zaino And Wander.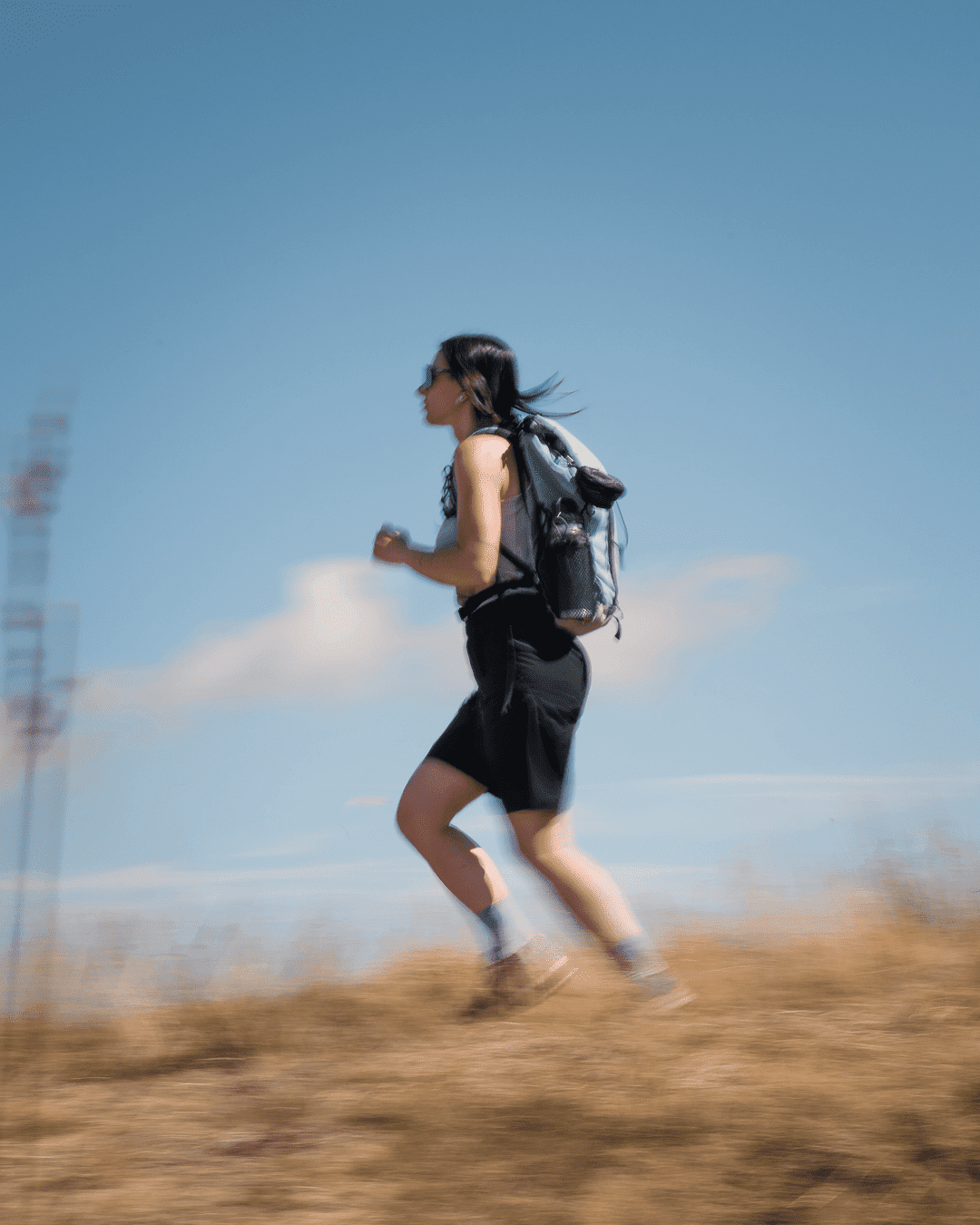 Qualsiasi sia la tua prossima meta, una gita in montagna o un giro in città, sarai sempre supportato da questo prodotto esclusivo.Uno zaino realizzato per essere usato nel presente e nel futuro, garantendo sempre le stesse funzionalità, sin dal primo giorno.Nonostante la sua tecnicità, questo prodotto è in grado di essere abbinato facilmente a qualsiasi stile, donando un senso di modernità a qualsiasi look. Siamo orgogliosi di condividere con voi un prodotto simbolo del futuro di VIETTI, che rappresenta la stima che abbiamo per il lavoro di And Wander e l'entusiasmo per ciò che, con il tempo, potremo realizzare insieme.